| | |
| --- | --- |
| | |
---
Many more articles are on Mathaba.Net (click here)
Posted:
Get more focused news of your interest or region
Posted:
Obama in Ghana: The speech he might have made
Posted: 22 Jul 2009 01:51 AM PDT
The internet and wires have been burning with anger & disappointment at the speech made by Obama at the start of his visit to Ghana. A perspective on what Obama might have, or should have, said during his 2nd visit to Africa in the space of a few weeks. more...
Interference Under a Left Cover
Posted: 22 Jul 2009 01:40 AM PDT
While President Obama has talked about `peace and dialogue`, a handful of organizations pretending to be progressive or even left are joining the fray as a fifth column of the United States military aiming at creating a condition of upheaval and de-stabilization inside Iran more...
Reparations and regrets: Why is the US Senate apologising now?
Posted: 22 Jul 2009 01:29 AM PDT
With the US Senate approving a resolution formally acknowledging the historic injustice behind slavery and the country`s `Jim Crow` laws on 18 June, Horace Campbell asks `Why now?` more...
`Obama has the right to lock any US citizen up forever without trial`
Posted: 21 Jul 2009 07:00 PM PDT
Barack Obama`s indefinite detention claim, coupled with the enemy combatant right he inherited, enables him to lock up any US citizen forever without a trial, author and political consultant Naomi Wolf told RT. more...
Guardian Council tells critics to back off
Posted: 21 Jul 2009 05:00 PM PDT
Spokesman of Iranian Guardian Council, Abbas Ali Kadkhodaei more...
1st report since US rejoins UN Human Rights Council condemns racist denial of housing to Katrina survivors
Posted: 21 Jul 2009 04:00 PM PDT
Biloxi City Councilman Bill Stallworth, the only Black member of the Council Photo: Oprah`s Angel Network video more...
Poverty drives Iraq human organ trade
Posted: 21 Jul 2009 02:00 PM PDT
Organ brokers do their deals outside Baghdad's hospitals [File: GALLO/GETTY] more...
Who Is Sara Baartman: Every black woman should know her name
Posted: 21 Jul 2009 11:00 AM PDT
Israel Seeks to Block Iran Relations in South America
Posted: 21 Jul 2009 09:00 AM PDT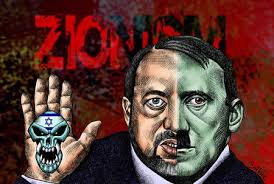 Zionist FM Avigdor Lieberman tells Latin American nations who not to be friends with more...
Nicaragua`s Ortega Says U.S. Intelligence Planned Honduran Coup
Posted: 21 Jul 2009 07:00 AM PDT
The Obama administration has not moved to warn the military regime about its human rights abuses with the murder, beating and abductions being carried out since the coup some weeks ago, whilst closing down TV and radio stations which have refused to be silenced. more...